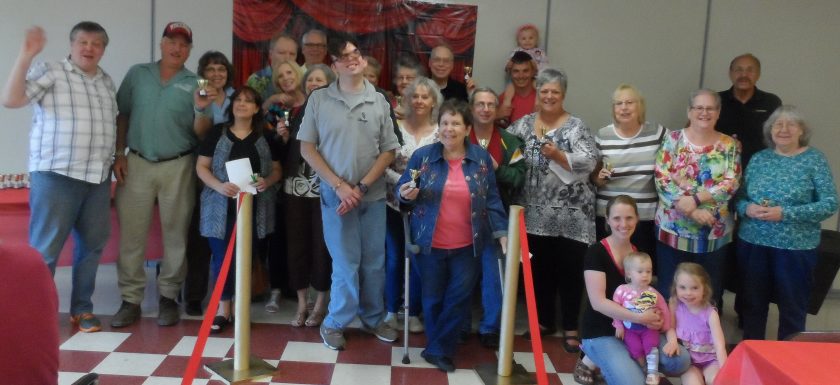 Every year NEWCare celebrates our volunteers with a Volunteer Luncheon.  This year's theme was "Rolling Out The Red Carpet For Our Volunteers."  Our Dietary Department made a wonderful lunch and volunteers were served by NEWCare staff.  Oscar themed trivia games were played and a drawing was held for a beautiful bouquet of flowers from Sharkey's Floral and Greenhouses.
Volunteers at NEWCare do many things ranging from personal time visiting with residents to group activities such as nail polishing, wood carving, musical entertainment, religious ceremony and music, pet visits and calling BINGO.  Volunteers' interests and hobbies translate to a diverse choice of events for residents and patients to participate in.  NEWCare thanks all of our volunteers for all of the hard work they do to help make NEWCare a special place to live.
If you would like to volunteer your services to NEWCare residents and patients to share your special interests and hobbies, please contact Cindy Behling, Social Worker Designee at (715) 854-2717, extension 242.