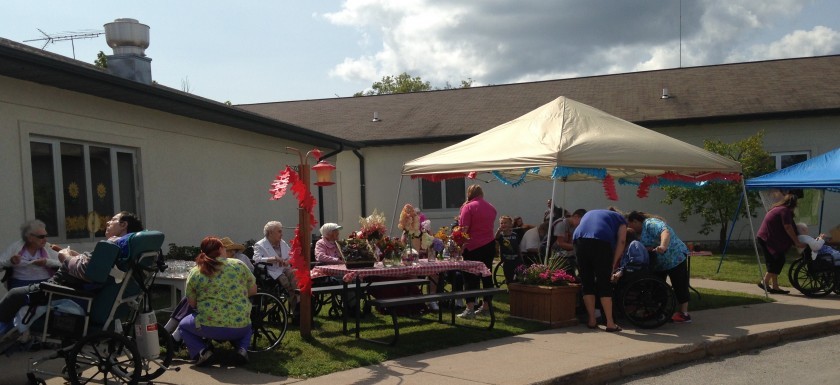 In August NEWCare celebrated, in a fair-like tradition, with residents, patients, their families and teammates.
Summerfest was held on August 20th. Summerfest is an annual food and music day with a festive feel to it. Burgers, brats, salads, lemonade and cookies were served and the day was beautiful.  Raffles finished up the day with proceeds going to the Resident Council Fund which the residents use to fund outings and events they would like to participate in.
On August 23rd, the residents and patients got a little sampling of a fair-like atmosphere at the NEWCare Community Fair. Teammates participated by bringing in animals, flowers, and game prizes to help bring back memories of annual county fairs. Popcorn, corn dogs, lemonade and Five-berry pie were served to all participants which included volunteers and teammate family members that helped out.