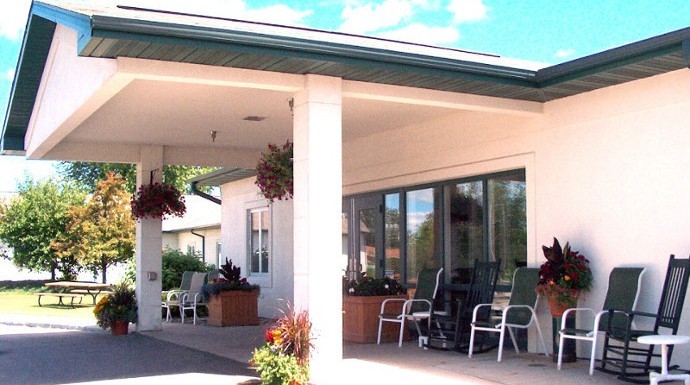 NEWCare Convalescent Center
Skilled Nursing & Rehabilitation Services
Supportive Living Services
NEWCare Convalescent Center (NCC) is a privately owned skilled nursing and rehabilitation facility located on Main Avenue in the center of Crivitz.  NEWCare, Inc. originated and has been providing services to Crivitz and the surrounding communities since 1965.
Our skilled nursing facility consists of 50 licensed beds, with RN and LPN coverage 24/7.  What separates NCC from traditional skilled nursing homes?
♦A physician specializing in family medicine and geriatrics as our in-house Medical Director, two days a week, monitoring all long term and rehabilitation clients.
♦Residents are involved in menu planning selecting old family recipes to be served one week a month.
The health of our residents is our number one priority.  Activities are planned with this in mind, keeping everyone busy to allow all to live life with purpose.
Skilled Nursing Facility
24 Hour Nursing Coverage
Physical, Occupational & Speech Therapy Services
Billing for Medicare/Medicare Advantage Plans, Medical Assistance & VA Contract
Therapeutic Menus (Dietitian Approved)
Social Services
Housekeeping & Laundry
Activity Programming
Rehabilitation and Outpatient Therapy
Physical, Occupational, & Speech Therapy Services
Billing to: Medicare, Medical Assistance, Insurance & Workers Compensation
Daytime Respite Services
Medication Management
Therapeutic Menus
Bathing Assistance
Activity Programming
Available 7 Days Per Week Up to 12 Hours Per Day
Transportation Services
Medical & Recreational (Recreational subject to availability)
Billing for Medical Assistance & Private Insurance