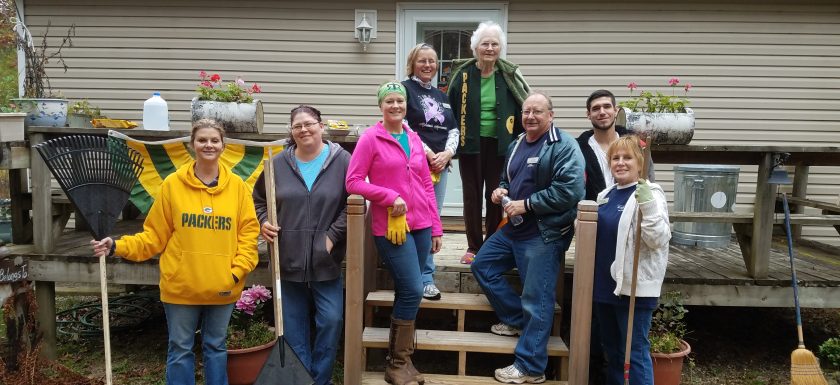 NEWCare Teammates participated in this year's Chain Reaction Project sponsored by Marinette County Elderly Services, a United Way Agency.  This Project is run once in the Spring and again in Fall.  Volunteer groups lend a hand to help older adults in their community with basic outdoor chores like raking and window washing.  If you would like to volunteer for 2018 projects, contact Marinette County Elderly Services at (715) 854-7453, or look them up on facebook!
From left to right: Sharon Swanson, Brooke Reiss, Becky Barrett, Michelle Hardy, Hannelore, Jerry Hardy, Dylan Story, Laura Cisar  (Cindy Behling was also present but was taking the picture.)
If you would like to be a teammate working in the long-term care, please check out the Recruiting tab of this website to view opportunities that are available now.